If you are limping around due to hip pain, then you need to see the leading hip pain doctor in Henderson, Dr. Richard Woodworth to learn which treatment is right for you. Dr. Richard Woodworth of Woodworth Orthopedics and Sports Medicine is the doctor you can trust to correctly diagnose and treat your hip pain. He is a fellowship-trained orthopedic surgeon specializing in sports related injuries and joint reconstruction. He uses the latest techniques and procedures of orthopedic care. With a passion for minimally invasive procedures, his practice focuses on arthroscopy and reconstructive surgery of the shoulder, elbow, hip, knee and ankle.
Hip pain may be caused by a number of factors such as arthritis, bursitis, hip dislocation or fracture, hip labral tear, a pinched nerve, tendonitis, or osteoporosis. In mild cases, rest, ice, and over the counter pain medications usually help. If this treatment doesn't help, or if the pain is persistent and acute, a visit to the hip pain doctor in Henderson is a smart choice. Dr. Woodworth will examine you to determine the best course of treatment. If non-surgical treatments don't work, surgery may be your best option. Hip replacement, also known as total hip arthroplasty, refers to a surgical procedure during which the damaged bone and cartilage in the hip joint is removed and replaced with new artificial components. A hip replacement procedure may be considered when chronic hip pain and disability have not responded to conservative treatment and interfere with normal daily activities. Hip surgery should be a consideration when severe hip pain and stiffness interfere with the ability to carry out everyday activities and when conservative methods such as medication, physical therapy, and walking supports have not alleviated the symptoms.
The hip pain doctor in Henderson will give you a thorough examination to determine the cause of your discomfort. Once a diagnosis has been made, we always offer non-invasive approaches, such as physical therapy or corticosteroid injections before surgical options. If we determine that surgery is your best choice to restore full function, our doctor will perform minimally invasive arthroscopic hip replacement surgery. This procedure encourages a more rapid recovery, poses minimal post-surgical discomfort, and leaves a very small scar. Call us today about your options in relieving your hip pain.
By Woodworth Orthopedics and Sports Medicine
March 12, 2019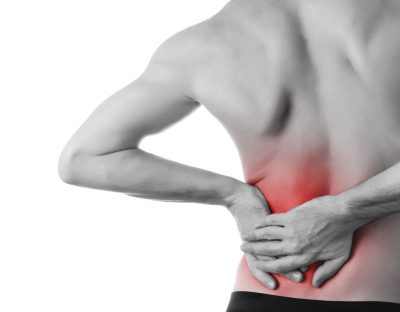 Blog Posts